Product Line: Air-Insulated Switchgear for Secondary Distribution
Products:
1.SM6-24
Modular Switchboard up to 24 kV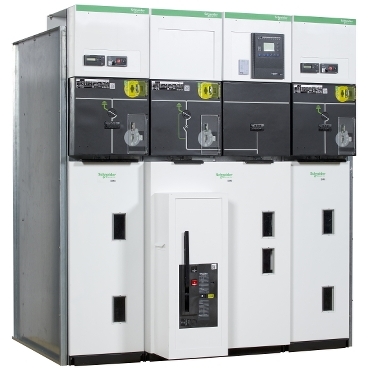 Model:
| | | | |
| --- | --- | --- | --- |
| security SET C13100 | set LV connection pour ION 7650 | Door L750mm DM2 et DM1 wi thermographic windows | 3 Fuses Fusarc 16A 12-24KV |
| 3 cables HTA 50mm2, L=10m, EUIC/CSD, crimped 2 extremities | 3 cables HTA 50mm2, L=8m, EUIC/EUIC, crimped 1 extremity | Flair 578, 3 Tores, connection tores, BVE, PPACS, connection U |   |
2. SM6-36
Modular Switchboard 36 kV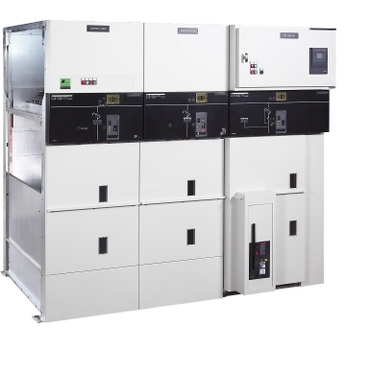 Features
Range composed of metal-enclosed switchgear modular units up to 36 kV, easily adaptable to your specific requirements:
containing fixed circuit breaker using SF6 breaking technology, switch-disconnector and fuse-switch

rated current 630 and 1250 A

short-circuit current up to 25 kA

internal arc withstand (up to 16 kA/1s)
Control, monitoring and protection devices:providing protection of your installations, continuity of electrical supply and reducing downtime
Sepam relays

a range designed with telecontrol in mind

Flair fault passage indicator
Benefits
Extending your possibilities
The SM6 range is a comprehensive and upgradable offer of highly reliable Air Isulated modular units for all your MV secondary underground distribution application.
Combining flexibility to simplicity of installation and operation, SM6 is a concentrated of Schneider Electric's  know-how.
Applications
MV section in MV/LV transformer substations in public distribution systems.

MV consumer or distribution substations from 25 to 36 kV. 
Product details at: Catalog