Zerospill Cupla ZEL-2S Brass NBR
Unique seal design reduces both liquid spillage and air ingress.
Compare
PRODUCT LINE: For Medium and Low Pressure(Two-way shut-off, Low spill Type) – Zerospill Cupla, Body Material Brass
Representative Products: Zerospill Cupla ZEL-2S Brass NBR
Product Advantages:
-New valve design offers smooth zero-friction movement.
-Push to connect design.
-The variety of body materials, sizes and end configurations
has been standardized to comply with wide range of applications.
-Automatic shut-off valves in both socket and
plug prevent fluid spill out on disconnection.
.
Specifications:
Model:
Other products of the line:  Zerospill Cupla, Body Material Brass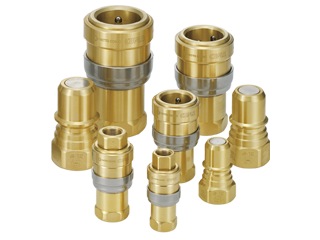 | | |
| --- | --- |
| Zerospill Cupla ZEL-2S Brass FKM | Zerospill Cupla ZEL-3P Brass NBR |
| Zerospill Cupla ZEL-2S Brass EPDM | Zerospill Cupla ZEL-3P Brass FKM |
| Zerospill Cupla ZEL-3S Brass NBR | Zerospill Cupla ZEL-3P Brass EPDM |
| Zerospill Cupla ZEL-3S Brass FKM | Zerospill Cupla ZEL-4P Brass NBR |
| Zerospill Cupla ZEL-3S Brass EPDM | Zerospill Cupla ZEL-4P Brass FKM |
| Zerospill Cupla ZEL-4S Brass NBR | Zerospill Cupla ZEL-4P Brass EPDM |
| Zerospill Cupla ZEL-4S Brass FKM | Zerospill Cupla ZEL-8S Brass FKM |
| Zerospill Cupla ZEL-4S Brass EPDM | Zerospill Cupla ZEL-8S Brass EPDM |
| Zerospill Cupla ZEL-6S Brass NBR | Zerospill Cupla ZEL-6P Brass NBR |
| Zerospill Cupla ZEL-6S Brass FKM | Zerospill Cupla ZEL-6P Brass FKM |
| Zerospill Cupla ZEL-6S Brass EPDM | Zerospill Cupla ZEL-6P Brass EPDM |
| Zerospill Cupla ZEL-8S Brass NBR | Zerospill Cupla ZEL-8P Brass NBR |
| Zerospill Cupla ZEL-2P Brass NBR | Zerospill Cupla ZEL-8P Brass FKM |
| Zerospill Cupla ZEL-2P Brass FKM | Zerospill Cupla ZEL-8P Brass EPDM |
| Zerospill Cupla ZEL-2P Brass EPDM | |
Related Products line: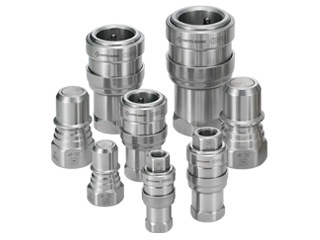 Product details at:Catalog Zerospill Cupla