350 CUPLA NITTO Oil 350-8S
Their airless valve shut-off design greatly reduces air admixture!
Ideal for hydraulic lines with larger pressure fluctuations.
Compare
PRODUCT LINE:  For Hi Pressure Oil (Two-way shut-off, Low spill Type)–350 Cupla
Representative Products: 350 Cupla 350-8S Steel FKM
Product Advantages:
-Sleeve stopper mechanism can be engaged by rotating sleeve after connection.
-Both socket and plug have built-in automatic shut-off valves to prevent fluid
spill out when disconnected. Easy to handle.
.
Specifications:
Basic information
| Model name | Product code | Product No | JAN code | Group name | Subgroup name |
| --- | --- | --- | --- | --- | --- |
| 350-8S Steel FKM | 01143 | CA80397 | 4992338011437 | CUPLA Quick Connect Couplings | For Hi Pressure Oil (Two-way shut-off, Low spill Type) |
Specification
| | | | |
| --- | --- | --- | --- |
| Series name | | Applicable fluid | |
| shape | | Body material | |
| Seal material | | Valve structure | |
| Characteristic | | Working pressure |     |
| End configuration | | Size of end configuration | |
| Working temperature |     | Suitability for Vacuum | |
Model:
Other products of the line: 350 Cupla
Related Products:
Flat Face Cupla F35 Type, Body Material Steel, Seal FKM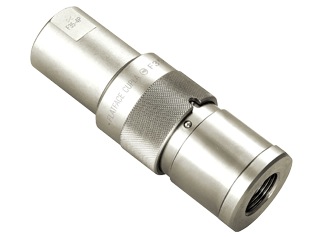 2. Flat Face Cupla FF Type, Body Material Steel, Seal NBR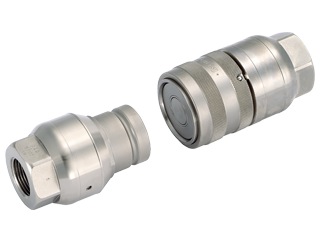 Product details at: Catalog 350 CUPLA