CUPLA NITTO GAS – 22SH
Exclusively for oxyacetylene equipment.
Many variations with higher flow rates!
Compare
PRODUCT LINE:  For Welding Lines (One-way shut-off)- Mini Cupla for Oxigen Gas
Representative Products: Mini Cupla 22SH Brass NBR
Product Advantages:
-From cylinders to torches, all piping connections associated with
welding and cutting equipment are push-to-connect operations.
-Double-lip seal prevents minor leak during connection.
Oxygen and fuel gas Cuplas have different sizes to prevent
accidental interconnection.
-Pressure loss is minimized to achieve higher flow rate.
-Various types of end configurations have been standardized
to comply with a wide range of welding and cutting equipment
applications. Sockets themselves or plugs themselves are
interchangeable with Mini Cupla Super's counterparts.
-Line Cupla Mini is also available for multiple piping.
.
Specifications:
Basic information
| Model name | Product code | Product No | JAN code | Group name | Subgroup name |
| --- | --- | --- | --- | --- | --- |
| 22SH Brass NBR | 01170 | CA80424 | 4992338011703 | CUPLA Quick Connect Couplings | For Welding Lines (One-way shut-off) |
Specification
| | | | |
| --- | --- | --- | --- |
| Series name | | Applicable fluid | |
| shape | | Body material | |
| Seal material | | Valve structure | |
| Characteristic | | Working pressure |     |
| Size of end configuration | | Working temperature |     |
Model:
Other products of the line: Mini Cupla for Oxigen Gas
Related Products:
Mini Cupla for Acetylene gas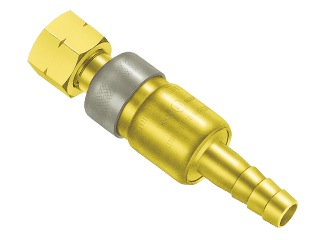 2. Line Cupla Mini
3. Mini Cupla Super for Oxigen Gas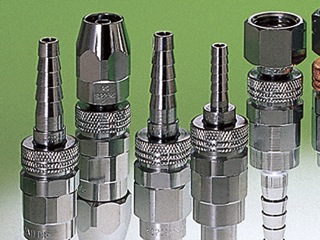 4. Mini Cupla Super for Acetylene gas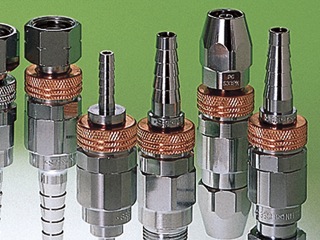 Product details at: Catalog MINI CUPLA