CUPLA NITTO MAM Type MAS-1S
Simultaneously connects several ports securely in one operation!
Greatly cuts cycle time in multiple ports replacement.
Compare
PRODUCT LINE: For Multi-Port Connection(Two-way shut-off, One-way shut-off)- Multi Cupla MAM Type
Representative Products: Multi Cupla MAM Type MAS-1S Brass NBR
Product Advantages:
-Handles several ports at once.
Simple action with lever enables easy connection / disconnection manually.
-Comes with lock mechanism to prevent accidental disconnection.
-Valve on socket side only.
.
Specifications:
Basic information
| Model name | Product code | Product No | JAN code | Group name | Subgroup name |
| --- | --- | --- | --- | --- | --- |
| MAS-1S Brass NBR | 70788 | CB06930 | 4992338707880 | CUPLA Quick Connect Couplings | For Multi-Port Connection(Two-way shut-off, One-way shut-off |
Specification
Series name
Applicable fluid
shape
Body material
Seal material
Valve structure
Characteristic
Working pressure
   
End configuration
Size of end configuration
Working temperature
   
Model:
Other products of the line: Multi Cupla MAM Type
| | |
| --- | --- |
| Multi Cupla MAM Type MAS-1S Brass NBR | Multi Cupla MAM Type MAM-1TP-4 Brass |
| Multi Cupla MAM Type MAS-1TP Brass | Multi Cupla MAM Type MAM-1S-12 Brass NBR |
| Multi Cupla MAM Type MAM-1S-8 Brass NBR | Multi Cupla MAM Type MAM-1TP-12 Brass |
| Multi Cupla MAM Type MAM-1TP-8 Brass | Multi Cupla MAM Type MAM-1S-16 Brass NBR |
| Multi Cupla MAM Type MAM-1S-4 Brass NBR | Multi Cupla MAM Type MAM-1TP-16 Brass |
Related Products line: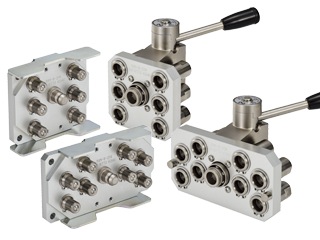 Product details at: Catalog MultiCupla MAS Type