S210 CUPLA NITTO Oil/Gas/Water S210-2S SUS FKM
Stainless steel for excellent corrosion resistance!
The unique inner seal mechanism accepts a working pressure up to 20.6 MPa.
Compare
PRODUCT LINE:  For Hi Pressure Oil/Gas/Water (Two-way shut-off) – S210 Cupla, Body Material Stainless Steel, Seal Material FKM
Representative Products: S210 Cupla S210-2S SUS FKM
Product Advantages:
Body material is excellent corrosion resistant stainless steel (SUS304).
Suited for use in tough conditions such as ocean development.
-Although it is made of stainless steel, the unique inner seal mechanism enables
the working pressure of 20.6 MPa, the same as special steel's.
-Safety lock (accidental disconnection prevention mechanism) ensures tight
and secured connection under vibration or impacts.
-Both socket and plug have built-in automatic shut-off valves that prevent fluid out flow on disconnection. Easy to handle.
.
Specifications:
Basic information
| Model name | Product code | Product No | JAN code | Group name | Subgroup name |
| --- | --- | --- | --- | --- | --- |
| S210-2S SUS FKM | 02354 | CA82389 | 4992338023546 | CUPLA Quick Connect Couplings | For Hi Pressure Oil/Gas/Water (Two-way shut-off) |
Specification
| | | | |
| --- | --- | --- | --- |
| Series name | | Applicable fluid | |
| shape | | Body material | |
| Seal material | | Valve structure | |
| Characteristic | | Working pressure |     |
| End configuration | | Size of end configuration | |
| Working temperature |     | Suitability for Vacuum | |
Model:
Other products of the line: S210 Cupla, Body Material Stainless Steel, Seal Material FKM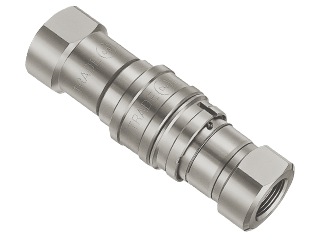 Related Products: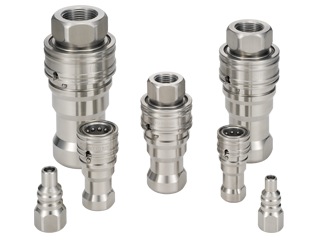 Chi tiết xem tại: