CUPLA NITTO SP 1P-304
General purpose type with stainless steel body and rubber seal.
Electro-polished body for enhanced corrosion resistance.
Compare
PRODUCT LINE:  For High Purity Chemicals (Two-way shut-off) – Semicon Cupla SP Type
Representative Products: Semicon Cupla SP Type 1P-304-NPT SUS P
Product Advantages:
-Body and valve springs are stainless steel (SUS304). Body is electro-polished
for enhanced corrosion resistance.
-Seal materials can be selected to suit your fluid and application, to flexibly comply
with your semiconductor production process requirements.
-All components are cleaned, assembled, inspected, and then packed in a clean room.
-Grease free. No grease is applied to the seal material.
-Each plug comes with a dust cap.
Stainless steel SUS316 body and valve springs are available as made-to-order products.
.
Specifications:
Basic information
| Model name | Product code | Product No | JAN code | Group name | Subgroup name |
| --- | --- | --- | --- | --- | --- |
| 1P-304-NPT SUS P | 78383 | CB11640 | | CUPLA Quick Connect Couplings | For High Purity Chemicals (Two-way shut-off) |
Specification
Series name
Applicable fluid




shape
Body material
Seal material
Working pressure
   
End configuration
Size of end configuration
Working temperature
   
Model:
Other products of the line: Semicon Cupla SP Type
Related Products line:
1. Semicon Cupla SCS Type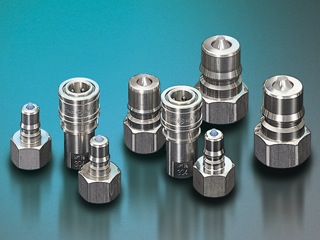 2. Semicon Cupla SCY Type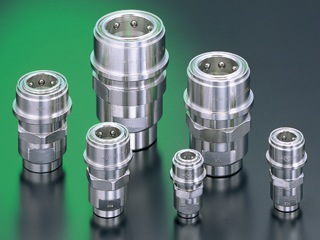 3. Semicon Cupla SCT Type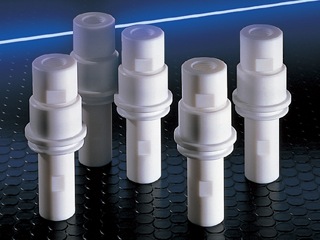 4. Semicon Cupla SCF Type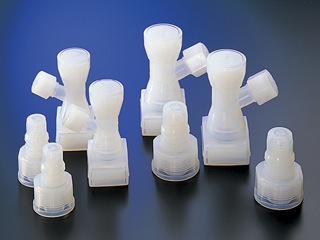 5. Semicon Cupla SCAL Type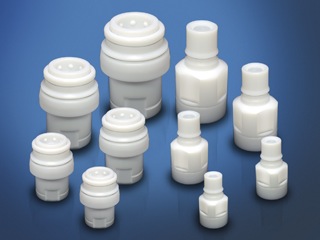 Product details at: Semicon Cupla SPCatalog